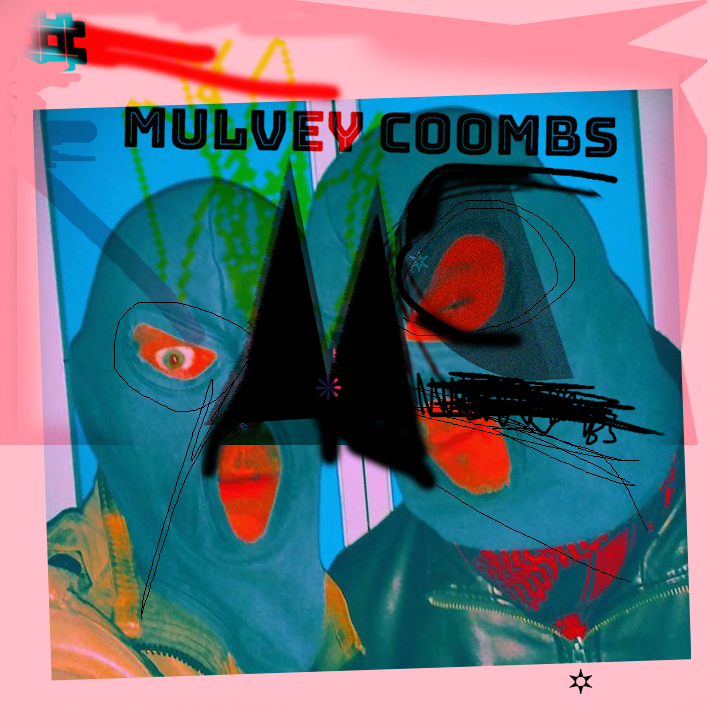 MULVEY COOMBS : A BRIEF HISTORY OF CRIME

Artists Gabriel Mulvey (b.1984, Macedonia) and Paul Coombs (b.1975, U.K.) first collaborated for the exhibition 'Ill Meat' in Geneva 2015 alongside artist Paul Kindersley. The works exhibited were created in a weeklong residency prior to the opening, including performance work live-streamed via adult entertainment portals. Opening on the night of the Brexit referendum, the exhibition became a response to what it meant to be European at that moment, and they have continued to work together ever since.

Interruption and disruption are a hallmark of their practice. Through improvisation, theatrics, spontaneity and an uninhibited site-specific response they tackle serious and timely issues with humour and sincerity. Working across video, writing, live performance, collage, drawing, music and sculptural installation, the DIY aesthetic is at the heart of their practice, utilising found dialogue, phrases and objects, customising material, and acting out improvised scenes for video and performance work. Regardless of media, their working method often resembles an 'exquisite corpse' with ideas being exchanged and dismantled or pushed in new directions through the interaction of the other, until a new artist, Mulvey Coombs, emerges as creator.

'Backbone', their largest commission to date, takes the form of twelve video works delivered to the viewer via a geo-located app. Taking you on a walk through London, Backbone asks what it is is to be Queer in this city, taking on board historical anti-gay legislation, colonialism, homophobia, HIV, chemsex, cruising and love.

'Backbone' was launched as part of Art Night London in July 2018 for which Mulvey Coombs created a new hour-long performance at Aures Sensorium beneath Waterloo Station. Incorporating video projections, 3-D surround sound, spoken word, live musical performance and physical interaction, once again, most content was created in the week prior to the event. This is a situation in which they thrive, running on creative instincts and confidence in the ability of Mulvey Coombs to respond and create as a third-entity artist.

In September 2018, Mulvey Coombs performed 'A Demain' at the Fete du Theatre, Geneva, Switzerland. Abstracting and collaging together words and phrases from current national and international news reports from the week prior to the performance, a three-minute theatrical duet emerged, staged simply with found costumes and a single light bulb.

This piece will be expanded to form a new hour-long performance work 'Le Ranz' for Le Graviere Live Club, Geneva in April 2019.

Mulvey Coombs exhibited their video 'ANX' at the Venice Biennale in 2017 as part of the exhibition 'Empire II'. This exhibition is continuing a world tour, visiting Brussels, London, Tallin, Berlin, Paris, Mexico, Madrid, and returning to Venice in 2019.

They write and record music together as Baouse and continue to work individually as artists.





GABRIEL MULVEY (b.1984, Bitola, Macedonia)
Chelsea College of Art & Design: MA in Fine Art (2012-2013)
Lives and works in Geneva and London.
gabrielmulvey.com


PAUL COOMBS (b.1975, Templecombe, Somerset, U.K.)
Royal College of Art: MA in Contemporary Art Practice (2016-2018)
Edinburgh College of Art: BA(Hons) in Animation - First Class
Lives and works in London.
paulcoombs.co.uk

EXHIBITIONS, SCREENINGS, PERFORMANCES
2019 Apr / LE RANZ (live performance) / La Graviere / GENEVA / Switzerland
2019 Feb / EMPIRE II / Museum Of Contemporary Art Of Oaxaca (MACO) / OAXACA / Mexico
2018 Oct / A DEMAIN (live performance) / Fete du Theatre / Foundation L'Abri / GENEVA / Switzerland
2018 Oct / EMPIRE II / Le 100 ECS / PARIS / France
2018 Jul / BACKBONE LIVE by Paul Coombs & Gabriel Mulvey / Art Night / Aures Sensorium / London / U.K.
2018 Jun / EMPIRE II / Haus Gallery / TALIN / ESTONIA
2017 Oct / EMPIRE II / Spektrum / BERLIN / GERMANY
2017 May / EMPIRE II / Castello 1610 / VENICE / ITALY
2017 Apr / EMPIRE II / Art Brussels / BRUSSELS / BELGIUM
2016 Jun / ILL MEAT / La Fonderie / GENEVA / SWITZERLAND

You Tube
www.shadowmemory.net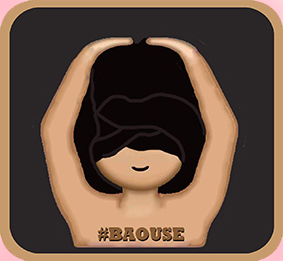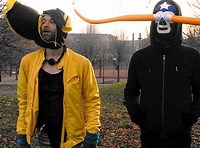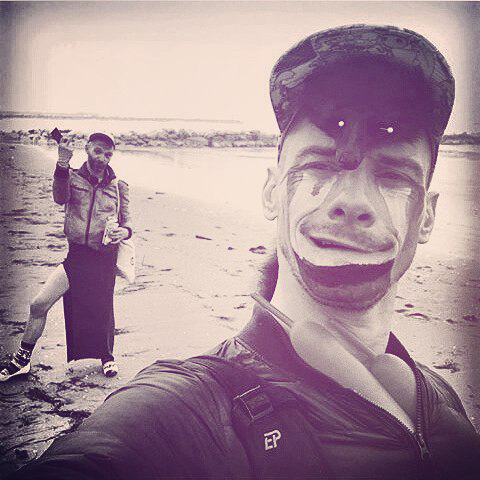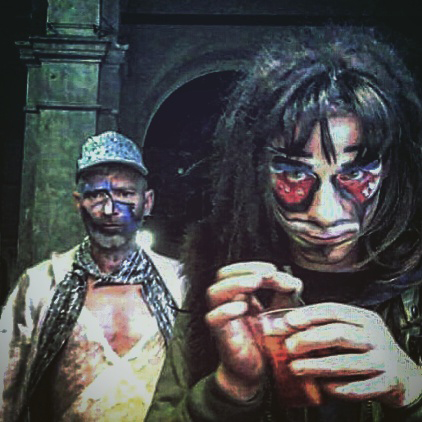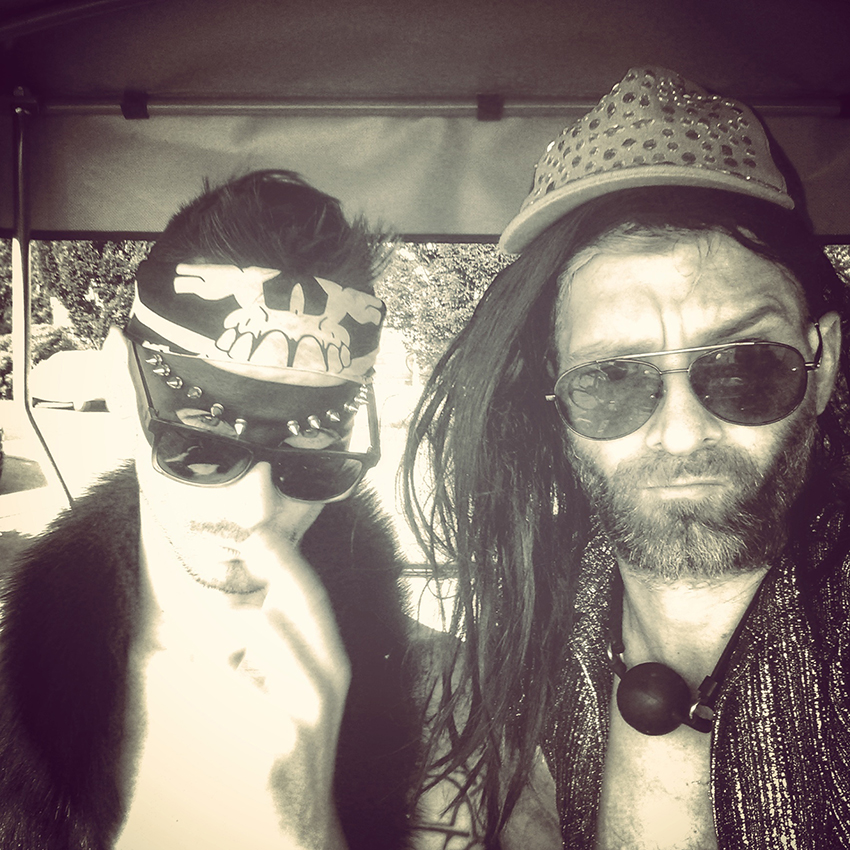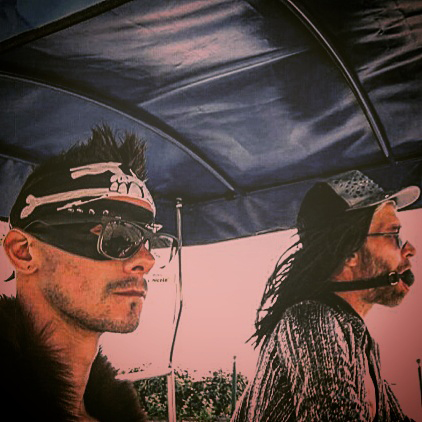 Back to thumbnails