As London prepares to welcome over 200 nations for the Olympic Games,
'Paul Coombs = Filthy Dirty Homo' reminds us that over eighty nations/territories currently outlaw homosexuality.
In ten places the punishment is capital.
Spread over four major room installations '..Filthy Dirty Homo' presents
12 new sculptural works and text pieces by the London-based artist, continuing his examination of sexual identity
and perception and looking at the effects of anti-gay legislation and attitudes on the individual and on our collective conscience.


Built from scrap wood, discarded junk, fabric, rubber & animal hides, these are mis-in-forms, baboonery with confused parts.
Defiantly ripe with sexuality but inherently awkward and grotesque, they reflect a creation of identity without instruction nor guide.
Denied their own point of reference, remnants of others are bound, restrained and held in places in which they may not feel comfortable.
They struggle to find form and content, clumsily trying to find a form that fits in a society that does not.
A storage room is dominated by the smell of worn and soiled denim which spills from a central bale carpeting the space.
Perched on a plinth sits a figure not sure what nor how to be, both male and female, sexual and castrate.
Arranged in order of population size, 81 memo-notes stick delicately to the wall.
Each colour-coded note details the country/territory, the punishment served to the guilty and the percentage of the world population each country represents.
Pink = Death penalty, Yellow = Custodial sentence, Green = Monetary fine, Orange = Punsihment unknown.
The precarious display highlights the casual disregard for the Human that such laws represent, whilst also suggesting the possibility of their removal,
such as the current repeal of legislation in Malawi.
The denim bale destined for the rag trade of Lagos remind us of the possible fate of a man working
in a Nigerian warehouse: should he be gay he will almost certainly be killed.
In a narrow alley, exposed, dark and dank, a form hangs.
Whether by their own hand or those of others, (s)he hangs.
In a loading bay for an industrial lift, away from prying eyes, a life-sized figure hangs bound and abused. Another lurches in escape or attack.
The room entices a bashing.
Upstairs the visitor seeks out a block of abandoned toilets; a safe haven maybe, or a space the froms have been told they deserve.
But it is one where they must still be careful, with the dnnger of discovery ever-present; the visitor here playing an active and threatening role.


Reflecting on the artists own experiences of growing up gay in rural England during a time of Section 28 and unequal ages of consent,
this exhibiton sets out to explore not just the effects of repressive regimes, but also the results of casual societal mores and opinions which can
lead to rejection and insecurity in an individual not fitting the accepted norm.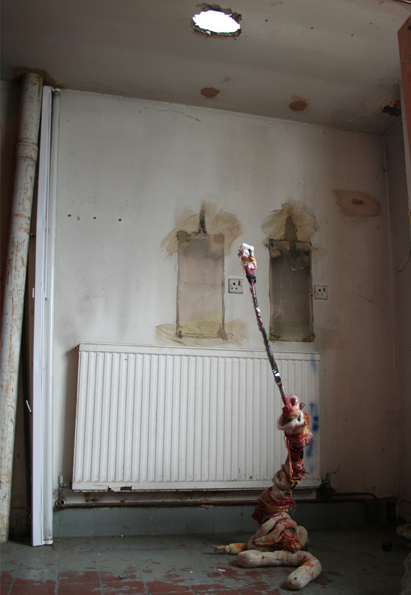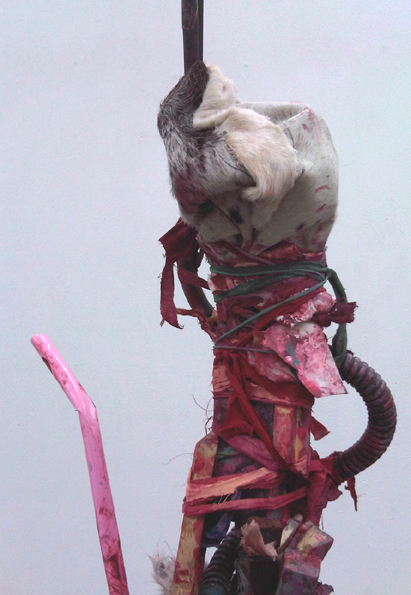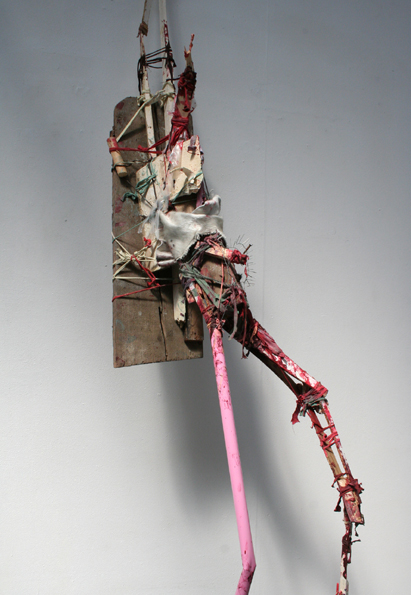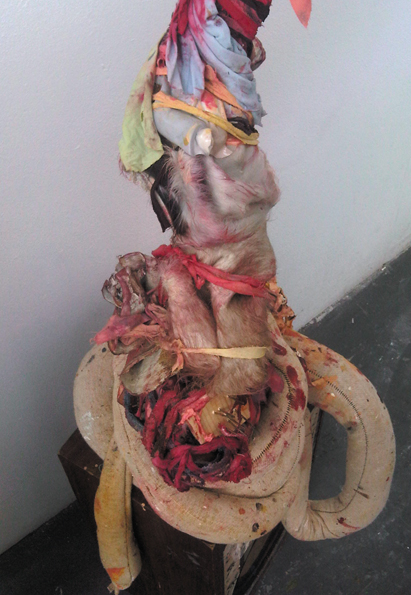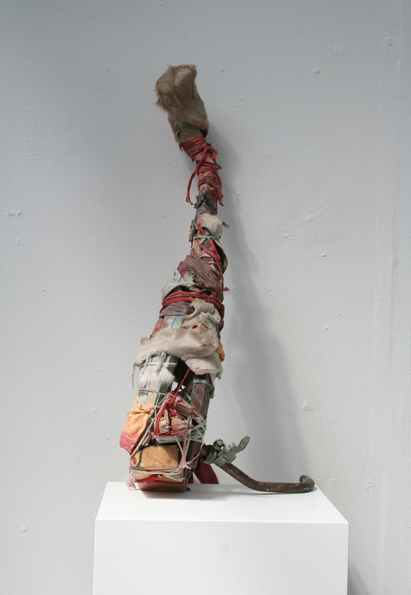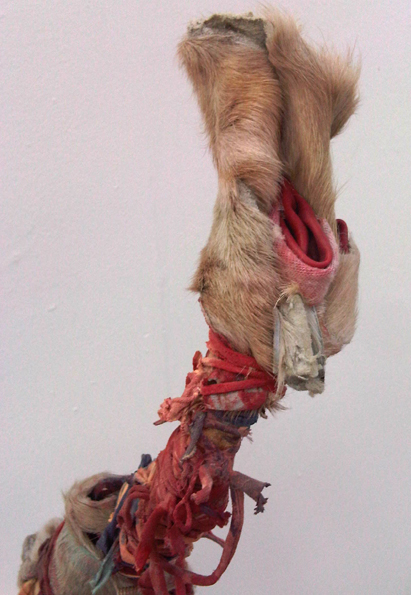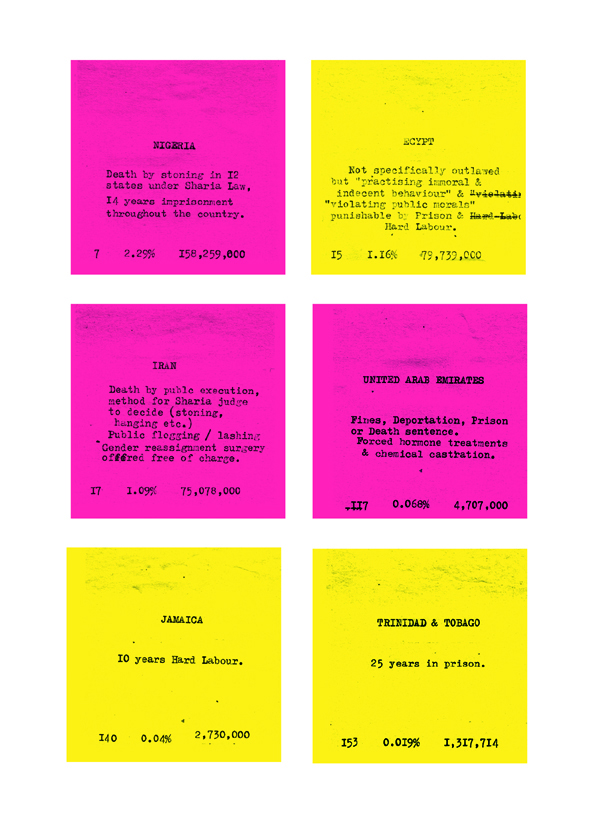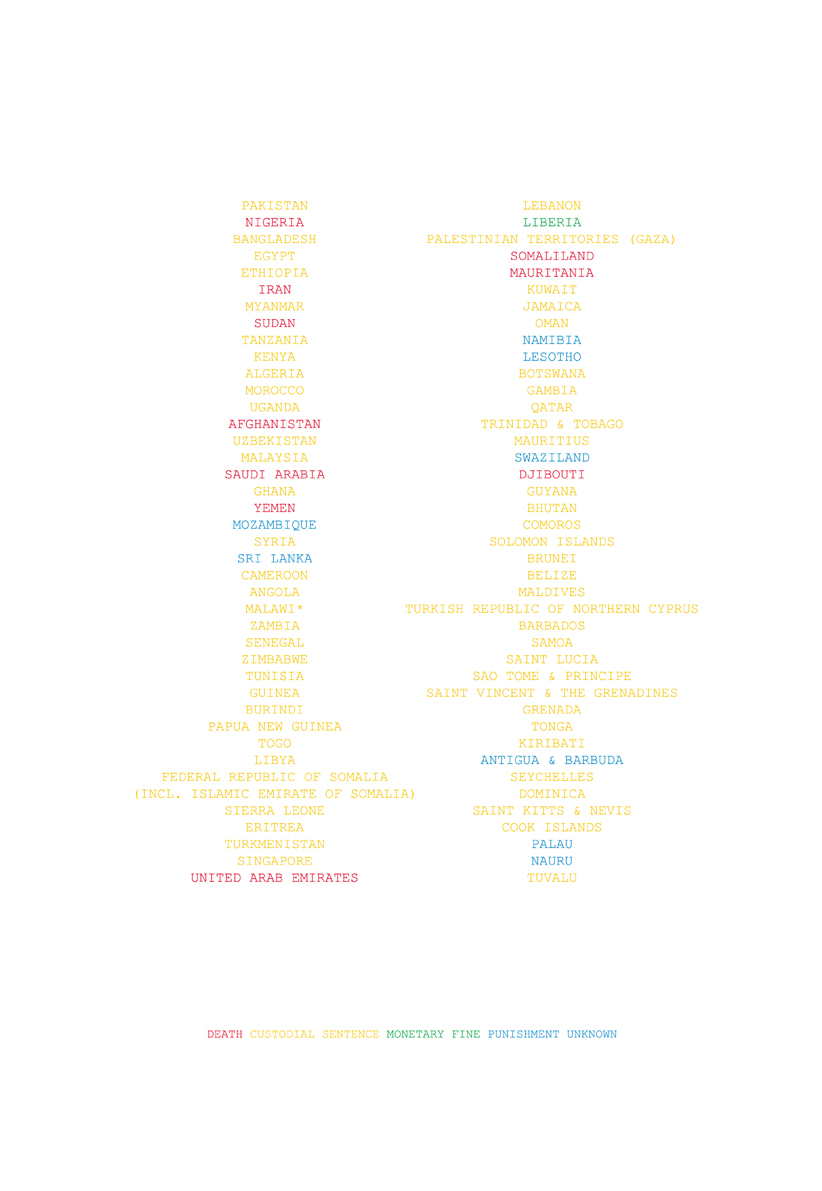 A limited edition A3 signed print of the above 'List of Participating Countries, Olympic Edition'
will be available to purchase during the exhibition.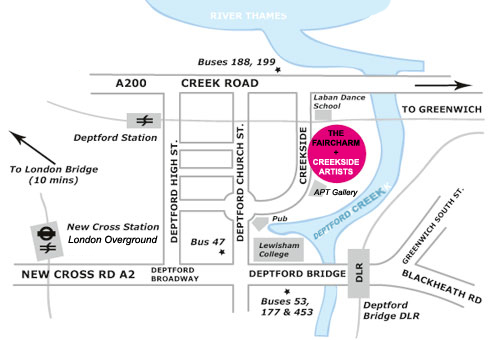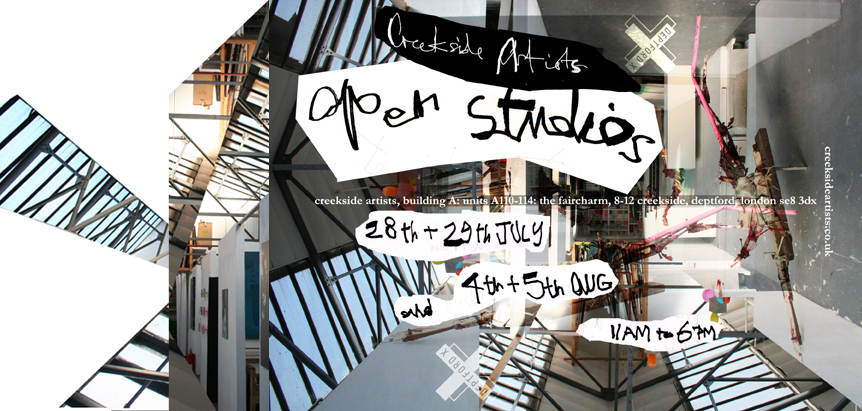 All images & artwork copyright Paul Coombs